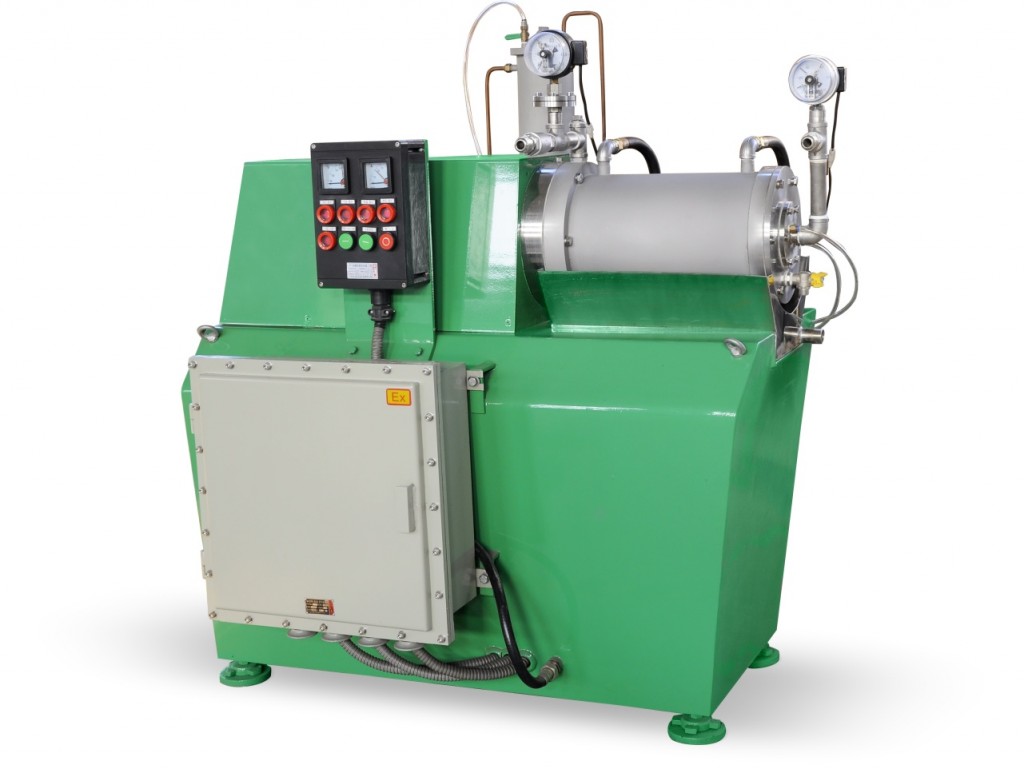 XBSW high speed sand mill adopt upgraded pin-grinding system, the product efficiency and quality are improved by using this machine. Circular grinding or repeated grinding could improve the production output and the product particle size distribution can be optimized. If add some control function, the reproduct of production could be ensured, and the production costs could be lower. This machine equipped with big size rotator and cylinder gap type separator, so that small beads in different material could be used. For the material need to prevent metal contamination, zirconia or polyurethane grinding cylinder are available.
Main functions:
High energy density (2KW/dm3)pin-type sand mill, with small proportion of length and diameter.

Designed for large flow production (circular grinding or repeated grinding.

Product particle size distribution is narrow .

With high efficient sperate system.

Available minimum size of beads is 0.5 mm diameter.

Grinding cylinder is changeable according to customer's request on wear resistance and corrosion resistance.

Production line is easy to be assembled.

Suitable for material in broad viscosity range(20m Pas to 7000m Pas).

Grinding cylinder and grinding shaft with forced cooling system,  temperature of outputted material is low.

Easy for operate and easy for process control.

Convenient to enter the separate system.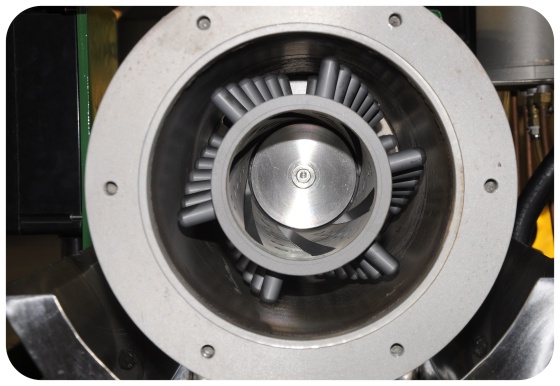 | Parameter \ Model | XBSW - 5 (double-cooling) | XBSW - 30 (double-cooling) |
| --- | --- | --- |
| Power of Main Motor (kw) | 22 | 37 |
| Volume of grinding cylinder (L) | 15 | 30 |
| Range of output (L/h) | 50-200 | 80-500 |
| Consumption of cooling water (m3/h) | 2 | 2.5 |
| Grinding media (mm) | 0.5-0.8 Zirconia beads | 0.5-0.8 Zirconia beads |
| Loading of zirconia beads (kg) | 35 | 70 |
| Final fineness (u.m) | 0.15-5 | 0.15-5 |
| Weight (kg) | 800 | 1500 |